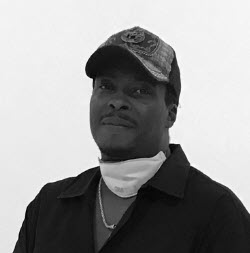 H. Leroy Holden Jr.
Chief Executive Officer
Leroy is an Executive Music Producer with two decades of experience building fantastic sound tapestries and taking artists to the next level, including N.S. Ave-Destiny Album & Boo Boo-S.P.L.A.S.H. Album for Chocolate City Records/Universal Music Group in Washington, DC. He's inspirational and motivational, coaxing the best performances out of artists and delivering a tight finished product. Leroy possesses a strong knowledge of movie scores works in hip-hop, experience with marketing, distribution and promotion in the recording industry, and a very clear understanding of industry dynamics and organizations such as ASCAP, BMI and SAG. Learn how to become a producer.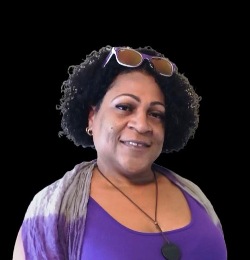 Glenda Holden
The Ultimate "Dot Connector."
As proclaimed by her peers and Associates, is the ultimate "dot connector." Throughout her professional career, whether it was recognizing the wants and needs of patients within the health care industry. Or if it was keeping clients and stakeholders happy within the DC metro area night scene. Glenda has always been able to keenly sense someone's gifts and talents to connect them with a like-minded individuals. Ultimately helping each person blossom and grow into their own uniqueness. Growing up in the city life of Washington DC has given Glenda a unique perspective of the art and music scene, the professional scene, and the political climate that all happen to thrive within the metropolitan area. From a young age, Glenda has always had a passion for music, and an interests in its industry. When her husband Leroy created the idea of Dogface Records, it was a natural transgression Glenda would be the perfect liaison for the music group. Being what she has always trained and bread to be, the ultimate "Dot Connector." Glenda Holden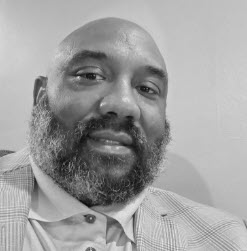 Howard Crumpe Sr.
Chief Operating Officer
Howard Crumpe Sr. has 30+ years of experience in operations for the Telecommunications Industry. He's been responsible for designing and implementing business strategies, plans and procedures for small and midsize businesses. Howard is responsible for the day to day operations, setting comprehensive goals for performance and growth and establishing policies to promote DogFace Records culture and vision. He leads our team encouraging maximum performance and dedication. Howard is also responsible for partners/vendors relations and development.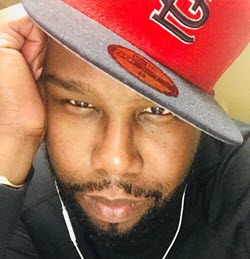 Ryan "Ghost" Bowser
President
Known for his infectious, crossover pop R&B melodies, St. Louis producer Ryan "Ghost" Bowser, began producing years ago from a skating-rink recording studio in his hometown of St. Louis. He sold tracks to local artists such as the St. Lunatics which was the beginning of Ryan's career.
Ryan exploded onto the R&B pop scene in 2001 co-writing and producing most of Arista Records artist Toya's debut album. It spawned the breakout hit I DO! selling more than 400,000 copies, making him a heavily sought after  producer.
In 2003, Ryan earned a Grammy along with two Soul Train & MTV nominations for producing the most successful song of rapper Nelly's career "Dilemma". It currently sits at 67 on Billboard's Greatest Songs Of All Time.
Ryan's success led him to producing for a multitude of major label artists from pop, rap, R&B basically because he can do it all.
He took a few years off to take care of his family, but of course he couldn't stay away for too long coming back with a vengeance and producing the hit single "Me U & Hennessy" for Dej Loaf ft. Lil Wayne.
To date he's been something of an enigma but as one blogger put it: "He's a "Ghost" and will come out when you least expect him."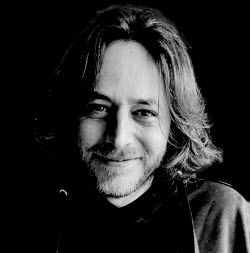 Gus Ramos
Branding & Digital Marketing
Gus is an entrepreneur leading teams and companies, from small advisory and management firms to online retail start-ups, restaurants and healthcare organizations with in-house pharmacy, wellness centers, dialysis centers, in-house physician services and 10,000+ patients under care per year. He's responsible for DogFace Records' branding and digital marketing strategy as well as our website and social media solutions through his Digital Marketing Agency FlyHi Studio. A musician himself, Gus' progressive metal band enjoyed opening for Rata Blanca and Angra back in the 90′.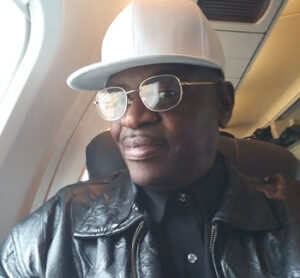 WebMaster Reginald
Website & Social Media Development
22 years United States Army Signal Corp. After retirement, Coact, Inc at the Joint National Test Facility at Schriever AFB, Colorado, working as a network engineer in the Network Operation Center. Joined Lucent World Wide Services as a Network System Consultant in a multi-vendor environments. Assigned to Winter Olympic Games Wireless Network held in Salt Lake City, Utah as a Network System Consultant for Cricket Wireless Communication Company in Denver Colorado.
With DogFace Music, is to provide services, support to dogfacemusic.com, Social Media pages and Event Calendar.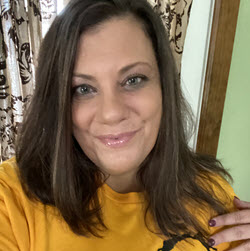 Marissa MJ Savino
Publicist and PR Manager
Marissa MJ Savino is the official Publicist for Flipmode Squad's 1st Lieutenant Rampage and the Heat DJs Coalition. She also handles PR for established, up-and-coming indie artists, and major artists including Grammy-nominated/Platinum/ Billboard Haas G of The UMC's, Fredro Starr of ONYX, Grammy-winner Speech of Arrested Development, Dres of Black Sheep, Special Ed, Billy Danze of M.O.P, Grammy-winner Cee Knowledge of Digable Planets, and Money-B &Young Hump of Digital Underground just to name a few.
MJ officially launched her career as Writer and Journalist to several blog sites back in 2009. As the years progressed so did her passion for artist development as well as radio and became host for uTm Radio's Lyrically Fit Artist Spotlight Show in Philly. MJ had the opportunity to interview such legends and pioneers of Hip Hop including Digable Planets, Das Efx, DoItAll (Lords of the Underground), Dres (Black Sheep), Arrested Development, Rampage, D/R Period, Slaine, Planet Asia, Terminology, Bizarre, Rockness Monsta, JoJo Pellegrino, and many more!
To date, MJ is a Writer and Journalist (U.S. and International) for a plethora of blog sites including The Word Is Bond, Weekly Rap Gods, Insomniac Magazine, and several print magazines, Booking Agent for radio stations (U.S. & international), Promoter, Radio Host, Social Media Manager, and Publicist. She was awarded Hip Hop Publicist of 2019 by The Heat DJs Coalition, 2020 & 2021 Publicist of the Year for CKOR-DB 97.7 FM Outlaw Radio (Canada) 1st & 2nd Annual Hip Hop Awards, and 2021 Publicist of the Year for Allstar Music Awards.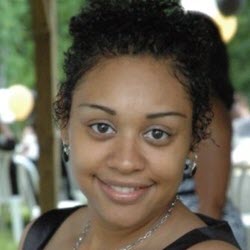 Athena Powell
Artist Development
Mrs. Athena Powell Owner/Artistic Director of Abundant Dance Studio, Founder/Artistic Director/ Choreographer/ Mentor of DareU2Dance, and Artistic Director and Choreographer of J Michael Productions, and
Artist Development of DOGFACE Music
Athena Powell Maryland native professionally trained since the age three with over 30 years combined dance, theater production and choreographic experience. Mrs. Powell has a long history of mentoring and life coaching through her "Dance is Life" approach! She specializes in the various genres of dance to include ballet, modern, contemporary, jazz (pop and theater), heels, hip hop (pop and street), dance fitness, and inspirational. Since 2004, Athena has been supporting the Arts by providing classes, workshops, choreography, performances, Artist development, cinema productions, and other dance related support activities. She is most known for her work with local high schools and colleges, dance companies, Arts vendor and partner of Maryland Parks & Recreation, local churches, community awareness, fundraising, charity advocate/ sponsor, judge panelist, and productions & creative projects coordinator and influencer.
Athena most recently launched what is now her "Creative Artistry Choreo Series" (a collection of different projects and productions where we dance, emote, improv, act, and collab to make magic with other creative's across the Art disciplines in combination with cinematography and production visuals! You can find her at Abundant Dance Studio located in Capital Heights MD! @athenagreekgoddess.
@dareu2dance
@AbundantDance
@jmichaelproduction
@dogfacerecords