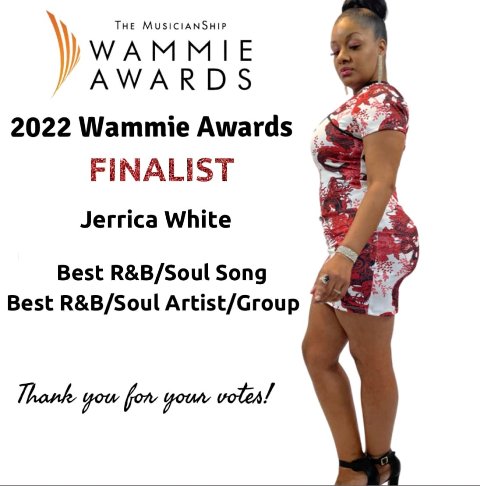 R&B singer/songwriter Jerrica White was born in Washington, DC and raised in Alexandria, VA. Performing since the age of eight and writing since the age of 11, Jerrica has shared her musical gifts for many years.
Jerrica began performing at local events throughout the Washington metropolitan area. During her early teen years, she helped form an a cappella singing group in which she performed for many years until she shifted gears and began performing with various local R&B/Go-Go bands. Of all her musical endeavors, writing and recording have always been her number one passion. Jerrica credits her parents for influencing her musically at such a young age, her father being a writer and both parents being singers.
Jerrica's ultimate goal as an artist is to grab the heart's strings through her music and to leave a lasting impression.